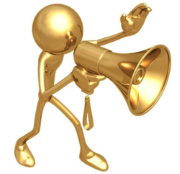 The Hellenic Artificial Intelligence Society calls pupils, students, amateurs and professionals in Robotics field, to participate into a robotics expedition event. The aim is the information of the Robotics level in Greece and its connection with the Artificial Intelligence. Researchers and professionals of the academic field, who will attend the event, will advise and encourage the participants for new creations.
The level of Robotics projects can be from a pupil's construction to a practical team construction or a professional one. A large number of awards will be given for the innovation, the imagination, the construction, the programming etc., in multiple levels (school, laboratory, professional).
The event will be held, in the context of the 9th Hellenic Conference on Artificial Intelligence, in Thessaloniki, 18-20 May 2016, in Grand Hotel. Interested parties can submit their participation to kavallieratou@aegean.grwith a brief description, a video and a photo of their project.
Organizing Committee
Important Dates
Deadline for submitting participation and sending material: April 15, 2016
Notification of acceptance:   April 30, 2016
Date of robotics demonstration event:   May 18-20, 2016